We were supposed to get hammered with rain and storms yesterday. We quickly set up scaffold and power washed our next side of the house so we wouldn't be caught out in the storms. Nothing came, we could have done so much outside. It did look like it would rain at times but never arrived.
The house needs more time to dry from power washing so today I have some other projects to do and entertain my son since no camp today. Maybe I can get through some laundry that has piled up!
I have been having a good week of sales. Check out this...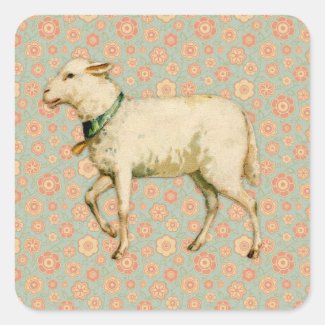 Vintage Lamb Art Square Sticker
by
Kinder_Kleider
Check out Lamb Stickers online at
zazzle
One of my most popular designs. Love the vintage lamb! Did you know it is Zazzle's 10th year? I have been with them for 9 years. Boy time flies fast!!!