It was hot, so I kept misting myself with water to stay cool. I managed to get two windows scraped, sanded and primed and the peak of the house scraped, sanded and primed. We put up the third tier of scaffold at the end of our workday so today I can work on one side of the roof line to the peak and get that scraped, sanded, primed and painted!!! It will be hot again, and a short workday as we have a party to go to tonight. We will see what we can get done.
Still selling at least one item a day! I am so happy and thankful for that. Of course I feel bad not having anything new on, but there are some rainy days coming up. Maybe I could do something quick. Today I have a big order to show.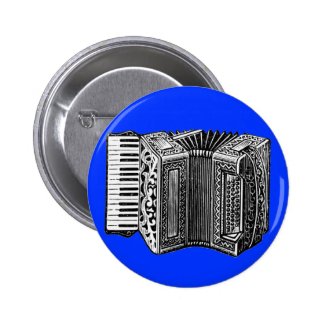 Accordion 2 Inch Round Button
by
Kinder_Kleider
View other Accordion Buttons at
Zazzle.com
This was a bulk order! I love how simple but fun this accordion image is. Sometimes simple is better, not cluttering up with too much design work. Off to start the day, and stay cool!