I was supposed to rain on Tuesday, it didn't. It wasn't supposed to rain yesterday at all, it did! I think the weather people got the days mixed up! We did get another level on the scaffold and I managed to get some scraping done. We got more planks to walk on and I stained them to protect them out in the weather. Today is supposed to be dry and hot. I hope so because I want to finish two windows and get them primed and get the trim scraped and sanded so it can be primed. I will take a picture of this setup. We are set up on the deck so it looks neat.
Today is camp for my son, yea!! He was getting a bit bored. Today is a dance party so he is excited, tomorrow is bowling!
I am still selling at least one item a day for the past week. Today I have...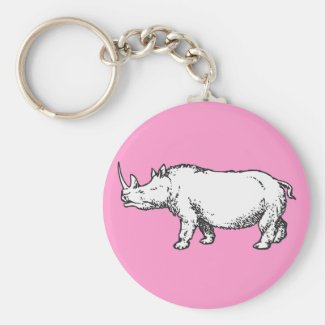 Woolly Rhino Key Chain
by
Kinder_Kleider
Browse for
Keychains
at Zazzle
A woolly rhino key chain! First time selling this design! I am happy to see someone else likes it as much as I do!