Yesterday I was just going to do some laundry and catch up on some other items I put off last week. The weather was supposed to be rainy but turned out to be a nice day. Ended up weeding two large beds, pulling out two large stumps and taking down the rest of the scaffolding and putting it back up on the other side of the house. This time it was put up three tiers! Boy is it high but I was up there putting it together. Now we pressure wash that side of the house and let it dry a few days and scrape, prime and paint!
Had a bunch of sales, here is one...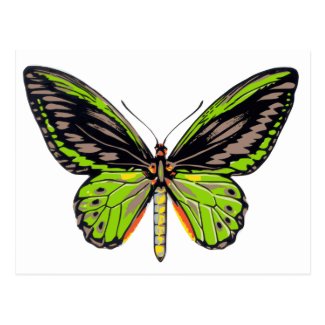 Green Butterfly Postcard
by
Kinder_Kleider
Get
Postcard
designs on zazzle.com
I have sold this one before, you might have seen it on the blog. I like it, simple. I will show the others during the week. I think my new stuff will be few and far between for a while but I do have things in the works.