We worked so hard over the weekend to finish the side of the house. We finished it, took down the scaffold and some cleanup. Still have to on the planters but the painting is done on that side! I am late posting because I did sleep in a bit today. Too tired to move but got another area to set up for painting later today. It will rain the next few days but we have to pressure wash so having rain is okay. Plus we get a break to recharge! It looks so good, worth all the pain!
Sold another musical tie! They are very popular...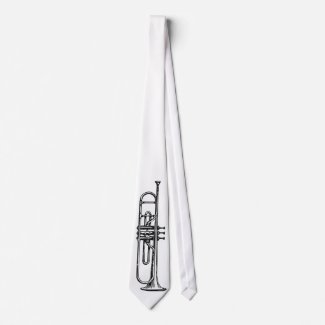 Trumpet Neck Ties
by
Kinder_Kleider
Design
custom ties for men
at zazzle.com
I think this one sold before along with a matching mug. Love the simple design.