Today my son has an early dismissal, parade at school and we have a movie planned when he comes home. I am also making two gluten free pizzas as well. I won't have time for Zazzle today. I didn't get much done on Zazzle yesterday. Did more research to see what the media items should be. It is confusing but I will figure it out!
Short post today since I don't have anything too new. I will have costume pics on Monday!
Have a fun and safe Halloween tomorrow and I will be back on Monday.
Today's showcase,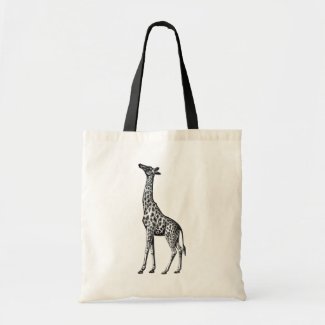 Giraffe Budget Tote Bag
by
Kinder_Kleider
See other Animal Bags at
zazzle
A cute tote bag with a giraffe! I love it.