We are two feet away from being at the peak of the house. We did good for a half day. I had my son's dentist appointment (which I almost forgot about) and my dad went for supplies in the morning. Today we second coat the cedar shakes and build another scaffold to reach the peak of the house. It is moving along and looking so much better.
My son was so worried about the dentist, he was just getting sealant put on his permanent molars because the grooves are deep. The just paint on and UV light cure. He came out of there saying, "That wasn't bad at all, just tasted yucky."
Wow, wow, this is the first sale of this design on a tie...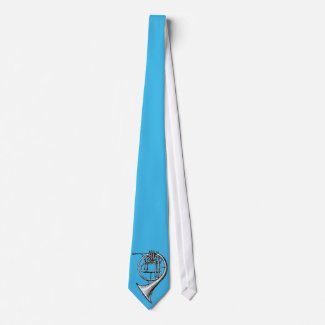 French Horn Neckties
by
Kinder_Kleider
See other
Brass Ties
Awesome! Love the color and the french horn! I always wanted to have a music room filled with instruments. I certainly wouldn't be excellent at playing but would love to try!