Think we will be only doing some work in the morning. It is supposed to be super hot today. We get sun till after 2 pm on the side of the house we are working on. I also have an afternoon appointment so my day will be short. We managed to get the house power washed and set up. Must dry before scraping and painting. We can build more scaffold and get all our little projects ready for tomorrow!
Still been selling almost every day. Even some holiday themes...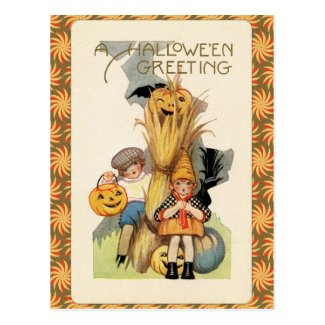 Vintage Halloween Trick or Treaters Postcard
by
Kinder_Kleider
Get your
postcards printing
from zazzle
I love this Halloween print. Only three months away!!