Camp was cancelled, rained all day. We were going to pressure wash in the rain but the thunder made that a bit too dangerous! So today we took the kids (my niece is still here for a few days) out for lunch and some shopping. I baked a cake and we had a fun taco dinner.
Hoping to pressure wash tomorrow so the house can dry out and we can start painting the rest of the house. We also have a few more stumps to pull. Busy busy!!
Did make a few more sales...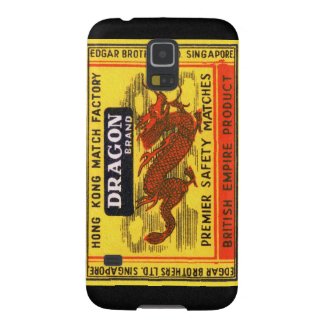 Dragon Brand Vintage Safety Match Label Galaxy S5 Cover
by
Kinder_Kleider
See additional
case for galaxy s5
at zazzle.com
This is a vintage match label. Another popular design. Boy, I am so exhausted but going to push through it today!! It is a field trip day for my son at camp. I am sure he will have fun. They are off to the movies. Then he is off for the week with the 4th holiday coming up!