Still depending which weather person you watch we are either going to get massive rain the next few days or intermittent showers. Well in any case I will be inside unless there is a big break of rain and I can get a quick walk in. I did some decorating in my room yesterday...
I am working on Zazzle to get my last image posted to products. All individually now, I did some research and it is recommended not to do the Quick Create tool. It will take me longer but I will get it done. Rain will help me stay focused!
How about a holiday showcase today...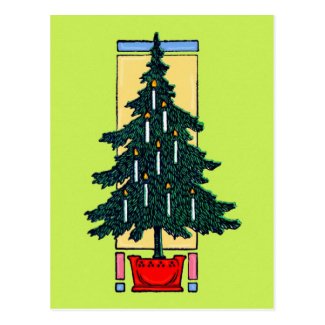 Christmas Tree Painting Postcard
by
Kinder_Kleider
Make postcards from photos
online at zazzle.com
I like this one, makes me want to do some more holiday images! I can't believe it is the last day of September. I was a beautiful month. So long September!