Had a bunch of sales this weekend, always a good thing. Ate too much, way too much. That is a bad thing but today is a new day. I am working on some photography I did of flowers and making it into a cool piece of art. I like where it is heading, just a few more adjustments and it will be done. I also have a new picture taken for my profile, will upload it soon.
I have another butterfly, number 9 of 13!
Vintage Butterfly Art
A nice red
butterfly
!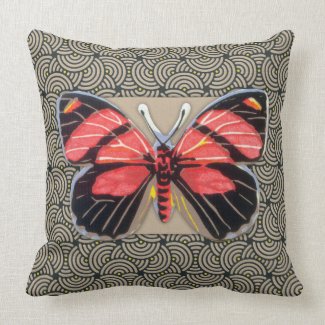 Vintage Butterfly Art Throw Pillows
by
Kinder_Kleider
View another pillow at
Zazzle
---