Sunday and Monday are my usual rest day from exercising and I sleep in a bit. Was up late last night capturing the blood moon!
Beautiful night, though clouds rolled in but parted in time to get some wonderful shots! Glad I got to see it. It won't happen again with a supermoon until 2033.
I made a few sales over the weekend. It is nice because then I have lots of sales to show you! Let's hope today will be a great sale day as well. Here is todays...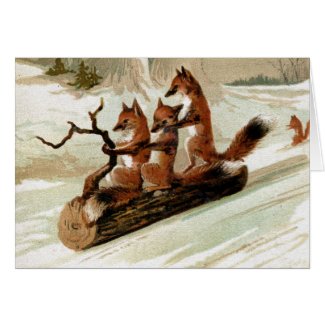 Fox Sleigh Ride Vintage Print Stationery Note Card
by
Kinder_Kleider
See other Winter Cards at
zazzle
I love this image. We have seen it on posters in the past but here it is on a greeting card. Very fun and very nice!!! I need to get some more stuff on! Rainy day tomorrow. Should be no excuses!