We ended up power washing the dormer. Today we will sand, maybe prime. We will see. Depends how hot it gets.
My son had a dentist appointment yesterday. His one tooth was hurting him, he had to have a mini root canal. He did wonderfully. So brave. Apparently he lost a small filling some time ago. I never noticed it, guess cause they are tooth colored. It started hurting end of last week. Glad they got him in fast and took care of it.
I better start selling some more things or I will run out of showcases soon...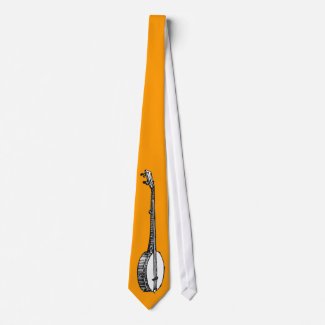 Banjo Tie
by
Kinder_Kleider
See more Banjo Ties at
zazzle.com
I love this simple banjo design. I sell this one quite frequently on all sorts of products. I know there are new products available to place these designs on. I would need to work day and night for months to catch up! It is amazing how many things you can customize!!!