I can't believe it is Monday already. The weekend flew by. We had family in and it was so much fun. The heat did return though. I enjoyed it because you know what happens in a few months....freezing temps!
We were supposed to take a week or two off before working on the dormers of the house, well we got antsy and started setting up the platform to work on. The back dormer is in great shape, just needs paint so we should have that done this week. The sun was so bad yesterday I couldn't get a good picture, I will try today before the sun gets to high in the sky.
Did you hear the trumpets this weekend, maybe the clouds parted with rays of sunshine or a rainbow shot across the sky? Why....I got new artwork on Zazzle. Amazing, first one in months. Check it out...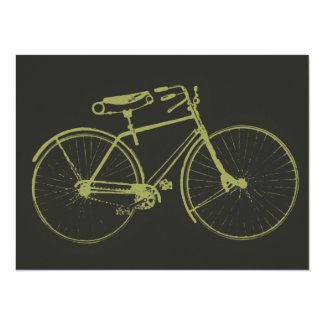 Watercolor Bicycle 5.5x7.5 Paper Invitation Card
by
Kinder_Kleider
Look at Ride Invitations online at
Zazzle.com
I had a basic image of a bicycle and worked it into a watercolor image. I like it. Still have other products to place the image on, phone cases, stickers, etc but did get the paper products listed. Just now got to keep it going!