Today is a rest day from my normal exercise so I took advantage and slept in just a bit. We finished the top half of the garage, bottom half today! I will have pictures tomorrow. Need to get this side done so the cars can get back in the garage. We have good weather till this evening so will be starting soon.
I am so happy about this sale...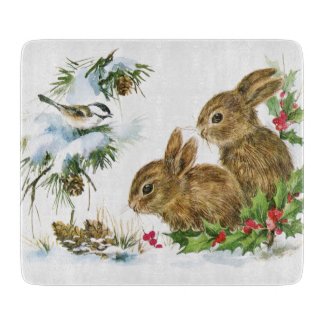 Vintage Holiday Bird and Bunnies Cutting Board
by
Kinder_Kleider
Check out more Bird Cutting Board at
Zazzle
This is just adorable and I am so glad it sold. I know it is a winter scene but you got to get these things early. I am usually starting holiday shopping in September. It is so nice to be done early and enjoy the holiday.