School starts next week! Final school shopping today. Boy the summer went fast.
We finished the back dormer sans window and new roofing on top of dormer. The planks and roof ladders will stay until that is done.
Now the entire back looks finished. We are waiting for supplies to arrive for the front dormer but I have a bit of a break until then. I can't wait to get back up there and work!
Been selling nicely over the weekend. I think I sold three more honey bee business card sets. Very popular!
Today I have...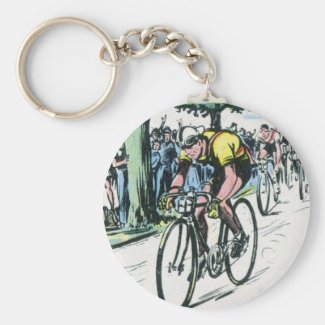 Vintage Cycling Print Basic Round Button Keychain
by
Kinder_Kleider
Shop here for
Keychains
at Zazzle
Popular print as well. I do sell a lot of designs with bicycles. That is why I did a watercolor bicycle. Think they are neat!