We have till a little after noon today to work before we get storms. I am thinking any painting will have to be done by 11 am so it will be dry enough to handle any weather. Though the past few times we have been foretasted for storms they never arrived. I scraped and sanded the rest of the roof line and did the priming. Looking so good.
Will be nice to see the back done!
Selling more items! We all like that. Today is another musical instrument...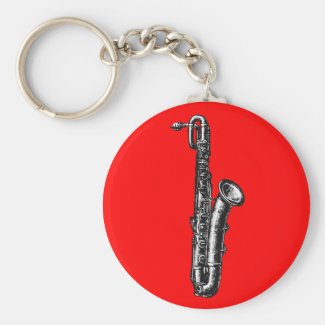 Baritone Saxophone Basic Round Button Keychain
by
Kinder_Kleider
Browse more Sax Keychains at
Zazzle
I have some drawings I did a million years ago of musical instruments. I should pull those out and scan them in. They would be nice to sell as well.