No work on the house yesterday. Took my son school clothes shopping, we found terrific deals and great clothes. He also came home with a giant penguin plush so he is over the moon.
I did refinish a pole lamp that was my grandmothers. I spray painted the metal from the brassy gold to a hammered bronze and removed the gold tinted glass coating from the glass shades. Wow, it matches my bedroom furniture and looks so modern. All it took was a $7.00 can of spray paint. I should have took a before and after photo but I forgot. Boo on me.
Today I will assist in putting a new window in the upstairs bathroom. I will also be making tacos for dinner as it is Taco Tuesday. Once again I have a mountain of laundry to do, I think my son tries on his clothes and if he doesn't like it for the day he throws it right in the hamper. No way he wore that many clothes.
The next few sales, 8 or more are of this...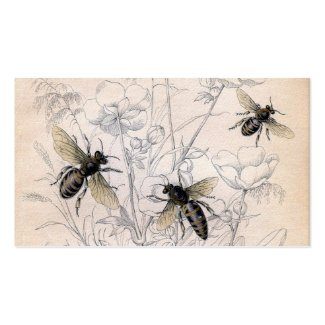 Vintage Honey Bee Art Print Double-Sided Standard Business Cards (Pack Of 100)
by
Kinder_Kleider
Look at
business cards online at zazzle.com
I have been selling them every day! I know you have seen them just a few posts ago. I won't post all eight for the next eight days since you know what they look like. I just may not have any new sales to post for awhile since all the new sales are this design! We will see what the night brings in sales.