It got up to 72 degrees yesterday. It was awesome. I worked a bit on Zazzle, started organizing my son's room and got outside for a nice 3 mile walk. Look at what I found on my stroll...
A cute white caterpillar. I am hoping today is just as nice. I love walking and seeing nature. First though is get a few more collections made on Zazzle and organize more in my son's room. That is just as tedious and the Zazzle stuff!
Today's sale showcase...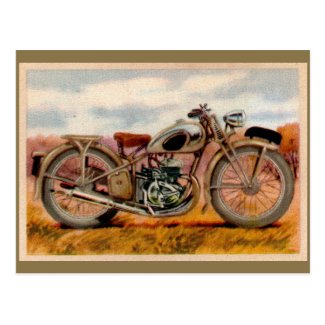 Vintage Motorcycle Print Postcard
by
Kinder_Kleider
View Motorcycles Postcards online at
zazzle
A nice vintage motorcycle print! I love the motorcycles. I don't remember this one selling in a while. I wouldn't mind a bike like that!