I managed to get another vintage image cleaned up and posted for sale!! Maybe I am on a roll! Well today I have a doctors appointment so that will cut into my design time but we'll see what I can get done later in the day.
So here is today's new image...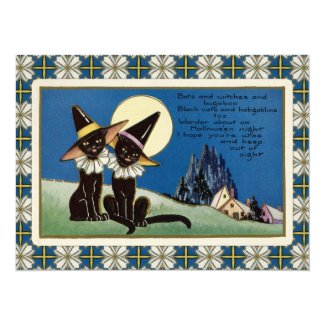 Vintage Two Black Cats Halloween 5.5x7.5 Paper Invitation Card
by
Kinder_Kleider
Browse other
Cat Invitations
I actually like it! We will see if it will sell. I know it is a bit late to put Halloween on but I thought this image was adorable and just had to give it a go!
Short post today, nothing too exciting happened yesterday. There is always today!!