I managed to get another piece of artwork done and posted. I am trying to figure out Zazzle's new format with Zrank and that will effect my artwork for awhile. Looks like I have to remove all products that have not sold ever and do some other things to raise my rank. Let's see if I can do it!!!
Today is going to be rainy so I should be able to work quite a bit on the computer. I don't know if I will get anything new on until I understand these new policies. I am to old to learn new things...not really just being stubborn!
The new artwork is...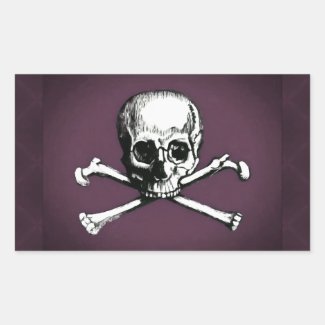 Skull and Crossbones Rectangular Sticker
by
Kinder_Kleider
Check out more Skull Stickers at
Zazzle
Something for Halloween or if you are in the pirate mood! I like it. Did some digital painting. Something different and of course ready for All Hallows Eve.
Enjoy your weekend and I will be back on Monday!