Yesterday I did quite a bit of cleaning out of Zazzle, not even half way done. I am getting there. Then I have to figure out collections and sharing collections and adding media....arrgh.
I plan to do more Zazzle cleaning and hopefully finish my laundry! We will see about that. It is supposed to rain today so lots of indoor work. Yesterday was so nice, in the 70's and warm. I think that might be the last day like that.
I have a Halloween sale to show...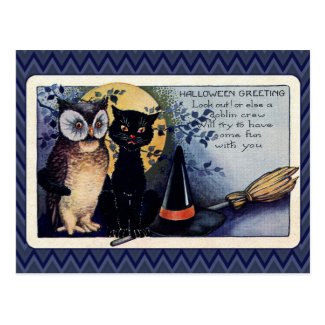 Vintage Owl and Cat Halloween Greeting Postcard
by
Kinder_Kleider
View more Black Postcards at
zazzle.com
I love this cat and owl vintage greeting card. We all should send more cards. They are fun to get in the mail. I still do!!