Tomorrow will be a rainy, windy day. The remnants of Hurricane Patricia. We do need the rain so I won't complain. I will get out and get a good walk in though. That way I won't be too sad Wednesday.
I did not get anything done on Zazzle yesterday. I had multiple loads of laundry and then found a great deal on a desk for my son so I got it and built it. Then moved his computer in and got that all set up. He is absolutely thrilled.
I will try and get some more work on my zrank today. We will see if I can raise my rank higher!
Today I have this to show...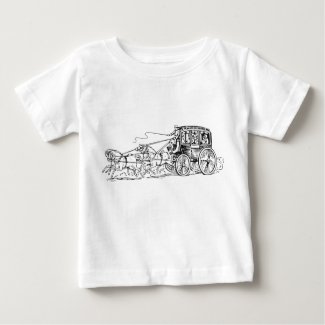 Stagecoach Tshirt
by
Kinder_Kleider
Browse
custom t-shirts
online at Zazzle
A stagecoach shirt! I think this is the first time it sold! I am thrilled at that because I like the simple print. Enjoy today, it will be great!