We may get snow flurries on Saturday morning! The year has just flown by. I can't believe it is almost middle October already. That is why you must enjoy each day because before long another year goes by!
I am still going through my products. I have a feeling this might last way into next week. Once that is done I start the next steps. I hope I can raise my zrank. I don't want to be on the bottom!
Today's showcase...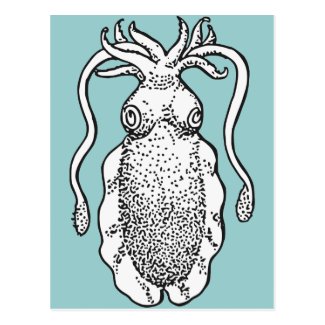 Cuttlefish Postcard
by
Kinder_Kleider
Browse more Cuttlefish Postcards at
Zazzle
Something new! A cuttlefish. This is the first of this design to sell. That is why I am nervous getting rid of some things that haven't sold. They may sell in the future...