Boy, when I dropped my son off at camp, he was not a happy "camper". He was nervous about going and I felt so bad leaving, even though it is just during the day and I would be back. He had a great time. One of his kindergarten classmates was there so that helped a bunch. They were let out early because we had some storms roll in. I think that is what we have going on weather-wise today. I will be picking him up early again.
I am still working on my orange design. The bird is done just not sure I want to post it. I think I will just post it and see what happens. Today should be a good day to Zazzle. I do have to pick up work boots for me this morning. Tomorrow I will be climbing a scaffolding and painting the house. I like painting so it should be fun! I also like climbing so high up on the scaffolding will be fun also!
I made more sales!! This is the first sale of this design...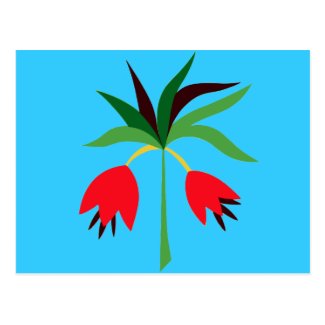 Folk Art Flowers Postcard
by
Kinder_Kleider
See other Flower Postcards at
zazzle
Simple and fun! I like this one also. I guess I like most of the designs I put on, just not in the beginning. It takes awhile for me to warm up to them.