I was not motivated yesterday, very rainy and just blah. I did clean my son's room, got all the bedding washed and did tinker with some artwork but did not get anything on Zazzle. Maybe today. Just don't seem to have the oomph. Probably still not over this stomach bug completely.
It has been a musical end of May! Lots of instruments have sold...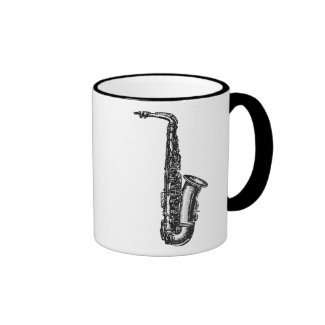 Alto Saxophone Ringer Coffee Mug
by
Kinder_Kleider
Get custom
imprinted coffee mugs
online at Zazzle.
Just noticed that my June sales are not showing up on my Zazzle account...not again!