Today is the first day of summer camp for my son. It is a day camp and there are lots of neat things planned. It will be nice because it will be the same times as when he starts full day school in Sept. Now he can be prepared and it won't be such a shock going from half day kindergarten to full day school.
I'm a bit sunburned. We are preparing to paint the whole house...and it is big. I was outside helping with prep yesterday. The house will look great when done!
Made one sale of the weekend. I like it, do you?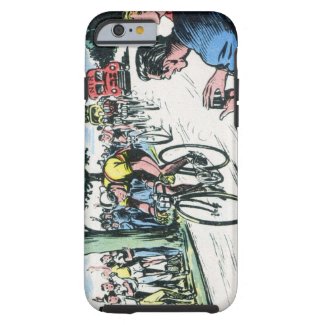 Vintage Cycling Tough iPhone 6 Case
by
Kinder_Kleider
Look at other Cycle Casemate Cases at
zazzle.com
This is a very popular design!