Was a nice weekend. Did lots of painting and cake eating. It was my father's birthday yesterday as well as Father's Day. We had a good time.
Today is another paint day and yard work day. Tomorrow thru next Monday we have my niece staying with us and a mini vacation planned so I will be off the blog until next Tuesday. My son is excited. His tie dye shirt came out so cute. It is in the wash because he had to wear it thru the weekend. I need to make some!
Did have a few sales, this is the latest...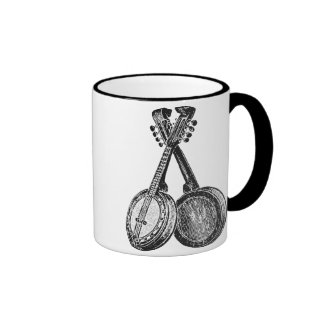 Two Banjos Ringer Coffee Mug
by
Kinder_Kleider
Create unique
custom cups
at Zazzle.
Another popular design. Sometimes the simplest designs are the best. I know I should be putting more designs on but feel helping my parents paint the house is higher on the list. It would be a great help and give them peace of mind having the house up to date. Well enjoy the rest of your week. I will be back next Tuesday, hopefully with pictures from Reptile Land and a cave we are going to explore. I am just as excited as my son! Bye!!!