Bad news, computer issues yesterday. It works fine until I want to sit and do some artwork. Everything needed to update, including my browser.
Good news, my son lost one of his front teeth! It was so loose I was afraid it would come out during school. Well it held on until he came home. What a night for the tooth fairy!
Today I have an appointment and I should be back in time to catch the bus. These early dismissal days are interesting! As soon as he goes to school he is just about ready to come home! Only two days left!
Here is the latest sale...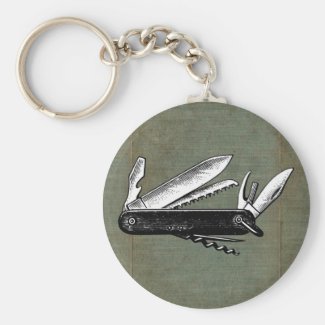 Vintage Pocket Knife Art Keychains
by
Kinder_Kleider
Find other Knife Keychains at
zazzle.com
Oh, also my computer shut itself off last night for updates and I have to start my last bit of work on a design over again....that is why I say arrg.