My son's ear is hurting him so another doctor call this morning. He had a rough season of colds. He has never had an ear infection so I am in uncharted territory. I don't want him to miss school today or tomorrow. There are big plans for the end of kindergarten but I must make sure he is okay. Got an early wake up call from him. I think I just got him back to sleep and feeling good with some medicine. Poor guy.
Had a bunch of sales yesterday but not showing up on my Zazzle history. Here is the latest...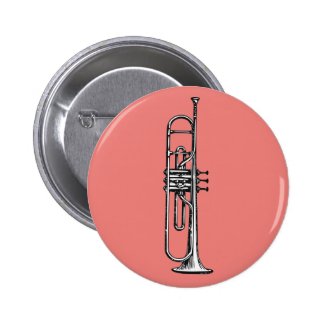 Trumpet Pins
by
Kinder_Kleider
Check out more Music Buttons at
Zazzle
Going to get an early start today....