The yard sale was a huge success. We did better than the past two years. The weather was beautiful and we were busy from before 7am until after 2pm. Now comes the clean up! We have some items to donate so that will be today and then put away the shelving and tables so the garage is back to normal. The only problem is I am sick, very sick. I managed to get through Saturday but I have no voice at all. That will be fun!
I had lots of Zazzle sales over the weekend. This one is really cute!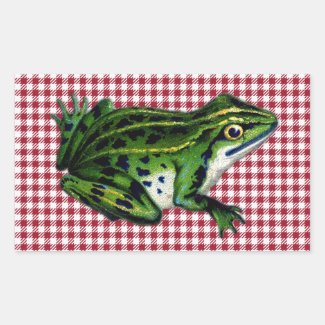 Picnic Frog Print Rectangular Stickers
by
Kinder_Kleider
Make unique
printed stickers
from zazzle.com.