I managed to get one new design on Zazzle! I have a cute robin that I transformed into a watercolor digitally. It is one of my photographs from my backyard. We had a blue bunting in the yard yesterday but to quick for me. I will get a pic of it, I will!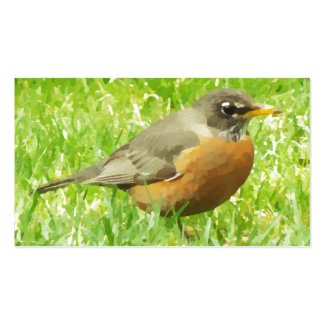 Robin Watercolor Double-Sided Standard Business Cards (Pack Of 100)
by
Kinder_Kleider
Browse more Bird Business Cards at
Zazzle
I am re-working the bluejay I did the other day. Needs something. I don't know what but I will figure it out. Today I need to get to the school early to pick up my son's science project, get his laundry done and him packed for the weekend. He has a field trip today and is excited. It is his first one! He is growing to fast.
Happy Mother's Day to all the moms out there and enjoy this beautiful weekend!