As long as I keep moving I feel better. Tried to rest yesterday but it was painful so I decided to paint a duck! We had a decoy that lost it's paint. Decided to spice it up and change it to a Mallard duck!
When the rain stops later I will clear coat the duck and it will be done!
Did make more sales yesterday on Zazzle. Below is the first business card holder I have sold. I love it!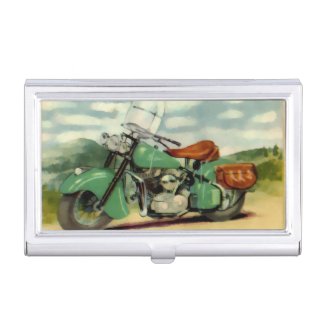 Watercolor Vintage Motorcycle Case For Business Cards
by
Kinder_Kleider
See other Motorcycle Business Card Holder at
zazzle