I know we can get the 2nd coat on the rest of the porch and the two coats outside done today! That would leave staining the deck. Yeah! I know we will be done before Memorial Day. I am up early to get ready to paint.
No sales yesterday. That's okay. I do have this one to show...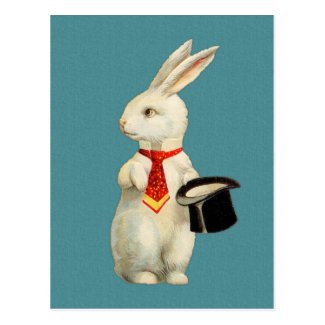 Vintage White Rabbit Postcard
by
Kinder_Kleider
Get the best in
online postcard printing
at zazzle
It sold with a bunch of other a few days ago. I love this design. I sell quite of few products with this image.