Boy it was hot and muggy yesterday. Got sanding done on a picnic table I am reconditioning. Finish sanding today and possible staining on Thursday. Then I decide if I will paint something decorative on the top.
I am confused with Zazzle. I am getting sale notifications in my email but they are not showing up when I check my account....must look into that! I may have lots of sales I don't know about. This is one of my new sales.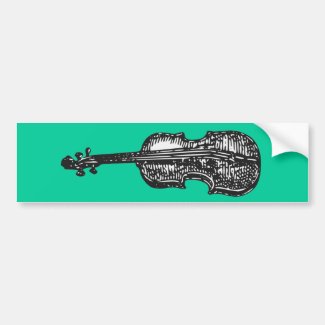 Violin Car Bumper Sticker
by
Kinder_Kleider
See more Music Bumper Stickers at
zazzle.com
Another design I love! I should get my violin out and give it a go.