What a warm weekend! It was beautiful. We got so much work done outside, sunburn as well! Mother's Day was perfect. My son made me a corsage in school and it was adorable. Today is another warm day and will enjoy it fully since we might see frost in a few days!
Made six sales over the weekend! I am so excited to see each design and product that sells. I am still not happy with my bluejay yet. Today I plan to finish it and get it uploaded to a few products. Still have to add the robin to a few more products. Below is one of the products I sold this weekend.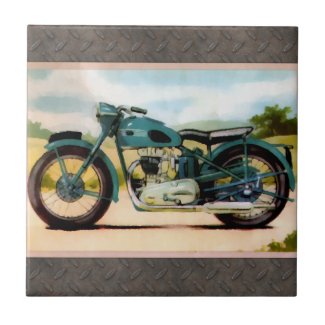 Watercolor Vintage Motorcycle Ceramic Tile
by
Kinder_Kleider
Browse other
ceramic tiles
I sold four different tiles with motorcycles. I am thrilled. I love these prints and I have more to upload. I need to just sit myself down and get all my backlog done before making new designs.