Finished priming the porch...froze. The paint is good to use down to 35 degrees. It was in the 50's but still, I froze. What a difference from the other day. Now today we should be in the 70's. Think I need that warm sunshine to totally thaw out!
I have a choice of three different styles of bluejay paintings I created but may do another one. Was too shivery to work on it more yesterday so today I will finish it up. A break day in painting the porch. Sold more items yesterday! Below is another very popular design...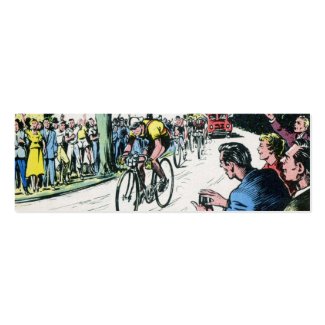 Vintage Cycling Print Double-Sided Mini Business Cards (Pack Of 20)
by
Kinder_Kleider
See more
Cycle Business Cards
You might have seen this one in another post on a different product. It looks nice on the skinny business cards! I would love to go biking this weekend!