Yesterday was extremely busy at work. Came home, ate dinner and collapsed. I am beat this morning as well. I feel bad because I don't have as lively posts as before but I am sure as I get myself in a groove they will return!
Right to the showcase since I am so tired...must wake up!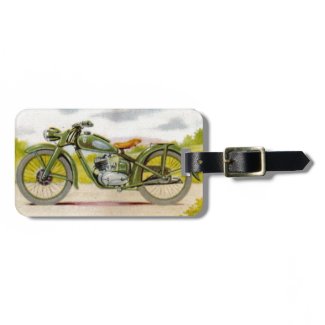 Vintage Motorcycle Print Travel Bag Tags
by
Kinder_Kleider
Design your own
customized bag tags
at zazzle.com
A vintage motorcycle luggage tag! Awesome! The Christmas sales have begun. I hope it will be at least as nice as last years. Only time will tell!