I got the job! I start today...What??!! Yes, I am excited about this new chapter in my life. I still plan on Zazzling but will not be as frequent, though with all that has gone on I really did not get much on lately! Wish me luck on this new chapter and I do plan on keeping this blog going!
I had lots of sales over the weekend. I so much appreciate all who have purchased from me. I give you my thanks.
Today's showcase, I know short post but I got to get ready for work!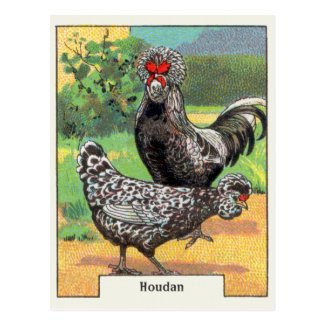 Vintage Houdan Chicken Postcard
by
Kinder_Kleider
Browse for more
postcards
from zazzle.com.
A nice vintage chicken postcard! I love these postcards, I have several different breeds of chickens. They are popular!