I am learning a lot at my new job. It can get mentally tiring when trying to learn so much but it is fun and I am enjoying myself.
Short post today, nothing too new except new sales!
Today's showcase...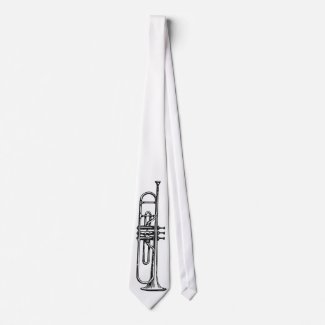 Trumpet Tie
by
Kinder_Kleider
See other Music Ties at
zazzle
This is a popular one, you have seen it before. The Trumpet Tie!!!