I will not get it, no sick for me. I am watching myself closely, taking medicine and resting. I don't want to get sick especially since starting a new job. I am tired today, I know because I am not up to par but only this week and 3 days next week before the Thanksgiving break. Not that I don't like work, love it! Just if I am getting sick a few days rest would be in order.
I am still selling something every day. I like today's...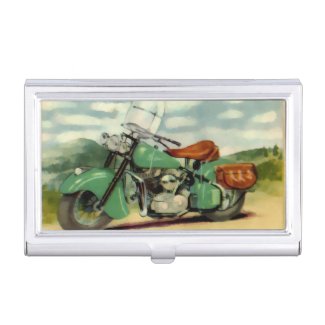 Watercolor Vintage Motorcycle Business Card Case
by
Kinder_Kleider
View another
Case for Business Cards
A cool vintage motorcycle business card holder. Awesome!!!