Wow, a first day at work! It was intense but fun. I have a lot to learn but know I can do it. I am excited. Ate too much over the weekend and today. We were celebrating my new status as a worker. I can't wait to really get into the work. It is cool, a telecommunication company. Interesting and busy. Just what I like!
I am still selling at least one item a day, mostly more. So I am so happy about that. Take a look at today's showcase...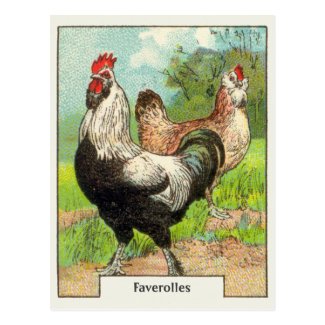 Vintage Faverolles Chicken Postcard
by
Kinder_Kleider
See more Chicken Postcards at
zazzle.com
Another chicken postcard. And this one is cool also!