Yesterday I told you I had a job interview today, well make that 2 job interviews today! I am so nervous and excited. And today is voting day too. Lots going on. I know I won't be able to get any Zazzle done today. I didn't do much yesterday either. My son was sick and stayed home so I was a nurse for the day. Wish me luck today!
Today's showcase...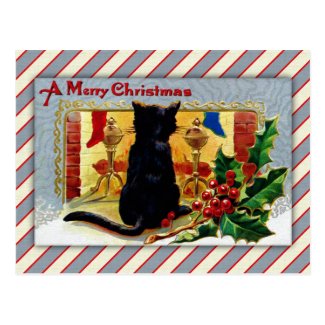 Merry Christmas Kitty Postcard
by
Kinder_Kleider
Create a
full color post card
on Zazzle
Oh, I love this Christmas card print! I really love it. I think it is so cute! One of my all time favorites.