I have my interview later today! I am so excited. This will me so much to my son and I. Wish me luck!
I have still been making some real nice sales. I am so thankful for that as well. If I do get this job or any job I will keep up with Zazzle because I love it so much!
I hope all have a wonderful weekend and I will update you all on Monday.
Today's showcase,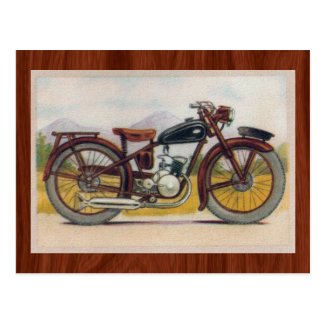 Vintage Bronze Motorcycle Print Postcard
by
Kinder_Kleider
Design
Full color postcards
at zazzle.com
Another vintage motorcycle! These are certainly popular as they should be. I like them a lot. Vintage bikes are a work of art.