One more day and I will have a full week of work in. Who knew I would go for an interview Friday, actually two because I was offered another job as well! And I would be working the next Monday! I love it so far. It can be taxing learning so many new things but that is what our brain needs, lots of work! I hope once I get in a routine then I will be able to schedule things better. Tonight I have to ice a cake and prepare for my son's party tomorrow. He is so excited to turn 7!
I have been making lots of sales! Here is the latest...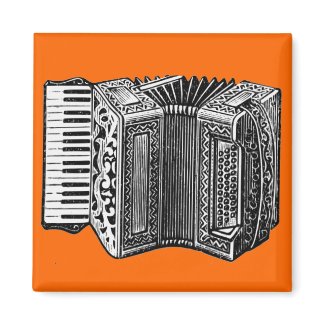 Accordion 2 Inch Square Magnet
by
Kinder_Kleider
Browse other
Accordion Magnets
I like this one too! Another musical instrument. We all love accordions!
Have a great weekend. I will be back on Monday with party pictures!