Had my interviews, one was moved up a few hours so it was a race to get there. I think they went well and now I wait. My son was still sick and home from school again. If he is still fevery today (he is still sleeping as I type this) he is going to doctors.
Short post today... I am exhausted!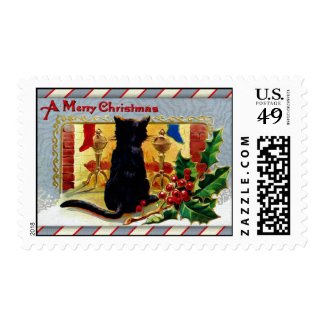 Merry Christmas Kitty Stamp
by
Kinder_Kleider
Browse Cat Stamps online at
Zazzle.com
The matching postage to yesterdays showcase! Love it.