This whole week will be warm. Maybe some grilling is in order! Cool weather to begin Saturday. I think I will transfer out summer clothing and start bringing in fall/winter wear. It's got to happen sometime!
Really didn't get much posted yesterday...one. That wasn't in the plan. Guess you have to go with the flow and sometimes it doesn't quite mesh with your plans. That is okay. There is always tomorrow!
I have another new Halloween image that I have sold recently in postage stamp form.
Halloween Witch
Just altered this vintage image to look more like a paper cutout. I like its simplicity and how it looks on all these
products
.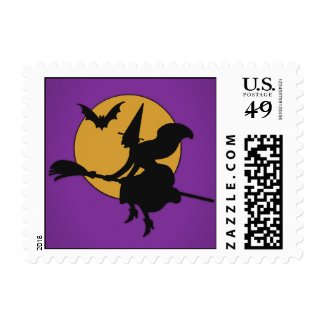 Halloween Witch Stamp
by
Kinder_Kleider
Check out more
postage stamps online
at zazzle.com
---