I believe this is the last blast of warmth for the year, maybe two weeks of it. I already ordered new boots, since my were over 10 years old and showing their age. Got the same brand so hope they are still as well made as my last pair. Got to be ready, snow can come anytime. I remember Halloween my senior year of high school and we had a nice snowstorm!
Got three more images posted today but having a brain block on what background to use on an image. I know it will work itself out.
Today of course is another Halloween image!
Halloween Cat and Pumpkin
I like this one, did some colorizing to the black and white image I had and some collage work. Check the cool products
here
.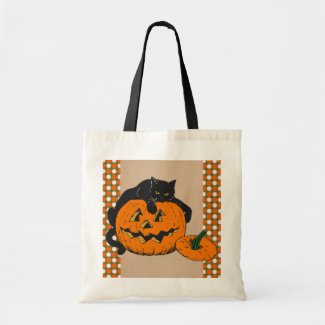 Halloween Cat and Pumpkin Tote Bag
by
Kinder_Kleider
Create
photo bags
from zazzle
---