Oh my, September had flown by. I like the seasons so I will enjoy leaves blowing in the wind, crisp and chilly winds and cider! Also a miracle, one zucchini survived the deer mauling. It was hidden under a large leaf so the deer didn't see it. I hope it makes it till Thursday or Friday. Should be ready to pick by then.
We had a visitor on Sunday, check the pic below!
Lovely insect. She is so cool. How can you not be in awe of nature!
Praying Mantis
I have 18 images to post by Friday, that would be 3 to 4 a day. Let's see if I can do it.
Today is an adorable Halloween image.
Vintage Halloween Greetings
Lovely artwork, check all the products
here
.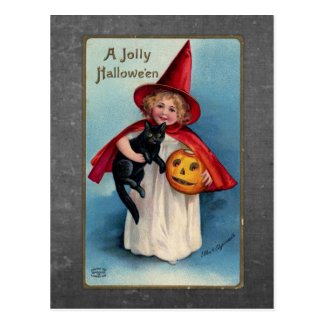 Vintage Halloween Greeting Postcard
by
Kinder_Kleider
Make postcards from photos
online at zazzle.com
---