The deer ate all the remaining zucchini I had growing outside. I had to purchase some in order to have enough to make zucchini pancakes for today. Not a happy camper. At least our pumpkin is still growing. It is going to be a beauty!!!!
I am trying to get Christmas done by next Friday but I don't know if I am going to make it. Maybe if I do some over the weekend. Would like to get moving on some new stuff soon.
Today is another Halloween image!
Vintage Halloween Boy
This needed lots of work to make it usable. The pixelation was very noticeable. I think I did an okay job in correcting. Check it out on products
here
.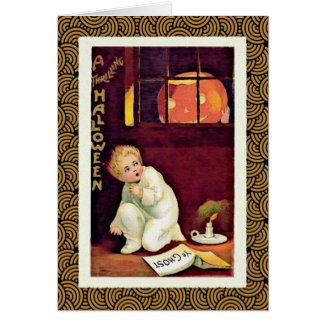 Vintage Halloween Boy Greeting Cards
by
Kinder_Kleider
View other Halloween Cards at
Zazzle.com
---